Recently, the Φ30 graphite furnace and control system which was self – developed by Shanghai Qianyi Optical Fiber And Cable Equipment. Co., Ltd. Has been assembled and completed the in-plant debugging with expected adjustment results. The equipment is about to be delivered for use.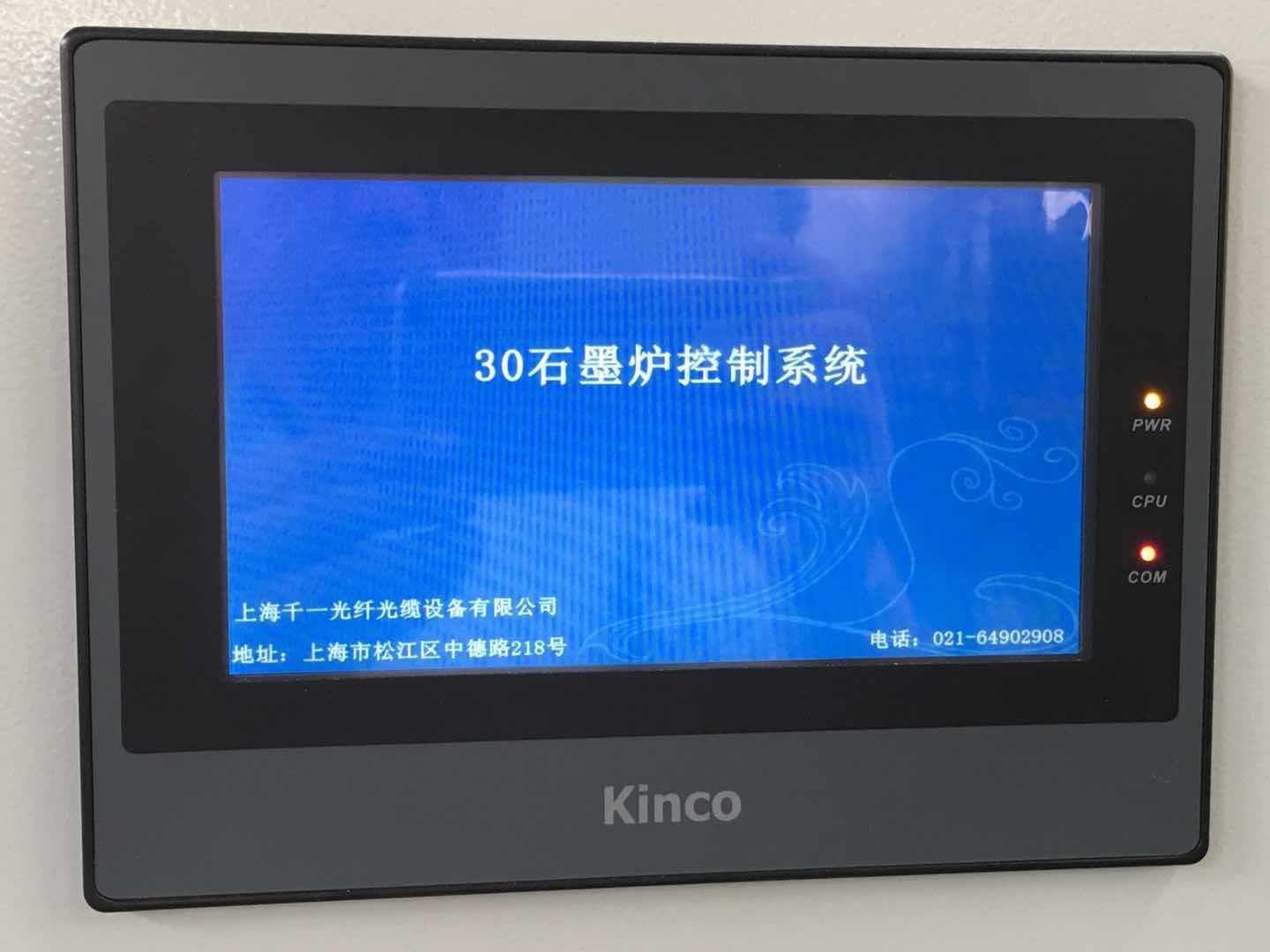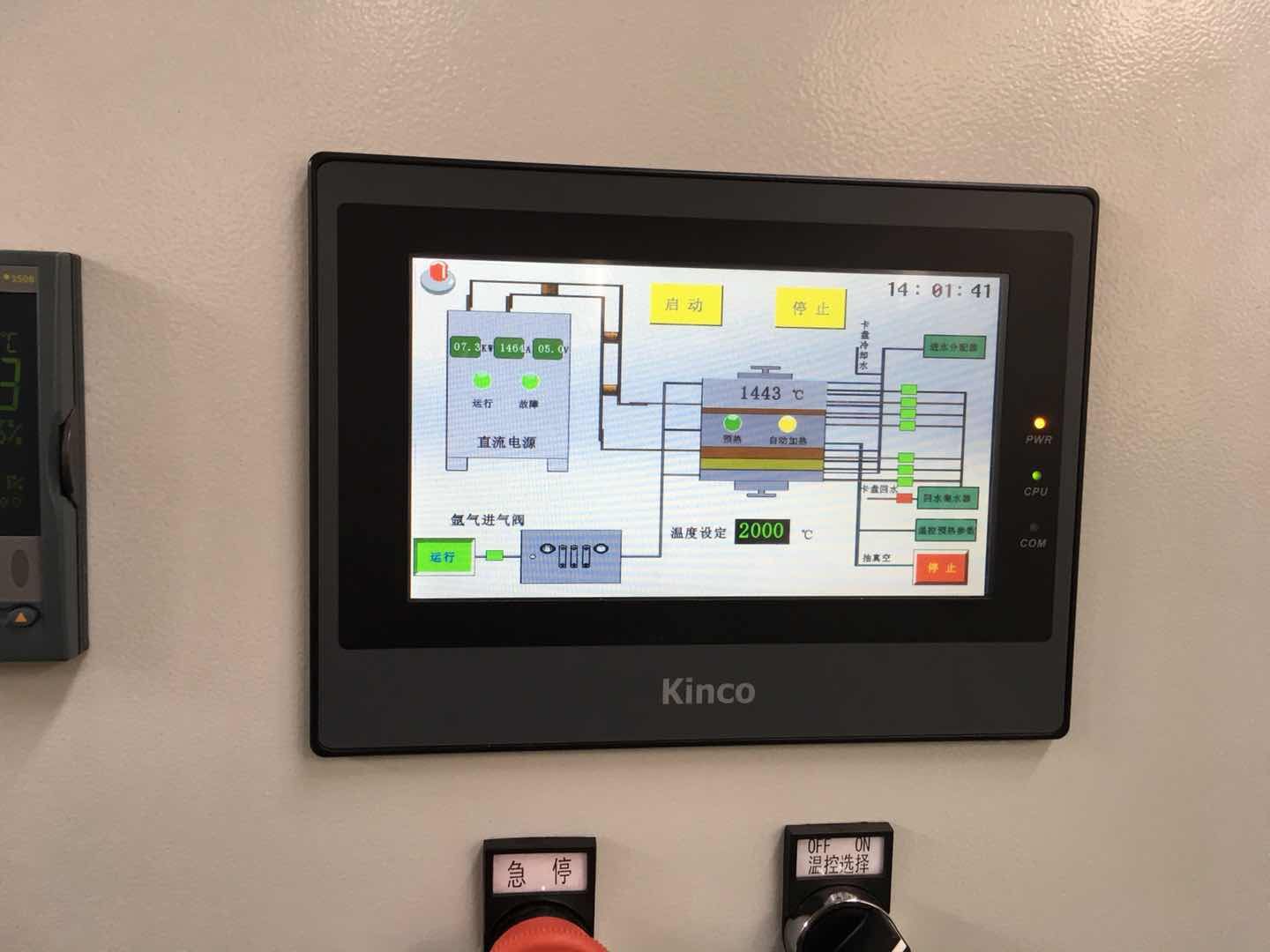 The graphite furnace and control system is specially used for special optical fiber and quartz capillary drawing, and it is also the core equipment for special optical fiber and quartz capillary drawing. The equipment integrates the most advanced process concepts in the current international and domestic industries, and has seven core technologies such as good compatibility and independent visual automation control system design. core technology and technical indicators of the Φ 30 graphite furnace control system:
1. Accurate temperature control system. With photoelectric fast temperature control temperature function, can connect to the data station, and display the temperature and heating power, temperature control accuracy and stability.
2. Humanized control and display system. Process and equipment parameters are input by touch screen and operate in menu mode. Temperature curve parameters and curves can be set according to process requirements. It also has visual character graphics display.
3. Good compatibility. Integration is simple and can be integrated with any drawing tower system , provides a standard communication interface.
4. Good process performance. The novel graphite structure, reasonable airflow and air seal design, perfect preheating, drying and step-up temperature control can effectively increase the service life of graphite parts.
5. Intelligent water cooling system. In the process of using, it can display the flow state of each cooling pipe in real time and give a safe alarm in the condition of water shortage.
6. Intelligent gas pressure protection and control system. The system can provide underpressure and overpressure protection, the high temperature resistant diaphragm is processed with special material, so that the protective gas can be saved to the maximum extent.
7. Reliable vacuum system. It can effectively ensure that graphite can work in inert gas and reduce the oxidation rate of graphite.
Technical indicators:
Light control temperature range:750℃~2300℃±1℃
Heating rate:25℃~60℃/min
Power supply:50Hz 380V±5% 30kW
Applicable quartz rod, tube diameter:?15mm~?40mm
In the future, Shanghai Qianyi will continue to deepen the market of optical fiber drawing equipment, develop and expand 80 graphite furnaces and control systems, and 150 to 200 graphite furnaces and control systems to form a full range of optical fiber drawing graphite furnaces and control systems. At the same time, it designs and manufactures more series of fine parts for optical fiber drawing (such as high-temperature optical fiber coating parts, automatic double-disc winding, etc.), and constantly relies on technological innovation to make exquisite, fine and excellent products. Establish the industry brand, provide more comprehensive service for customers, and continue to work hard to promote the continuous development of optical fiber and cable equipment.